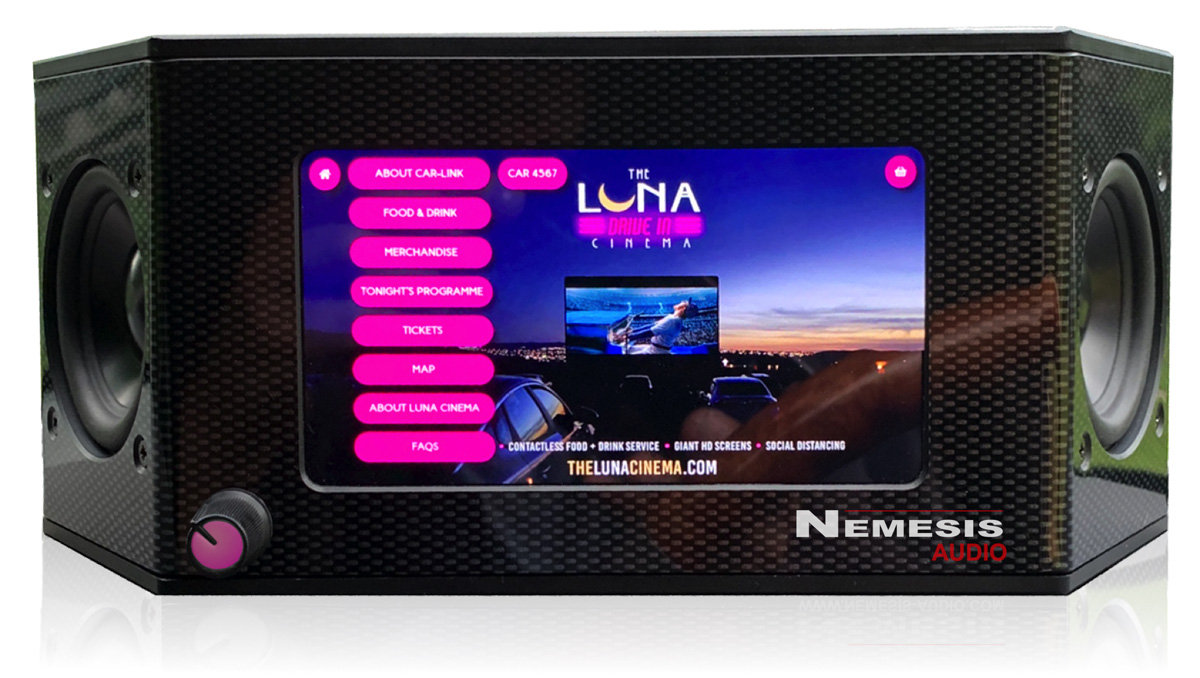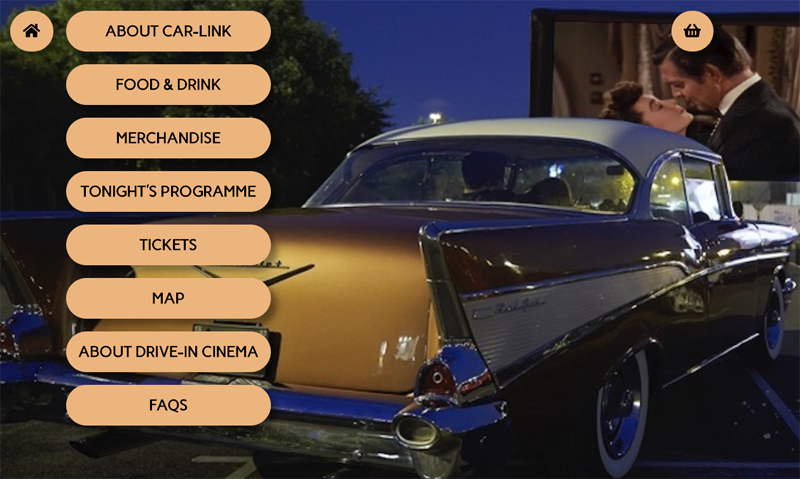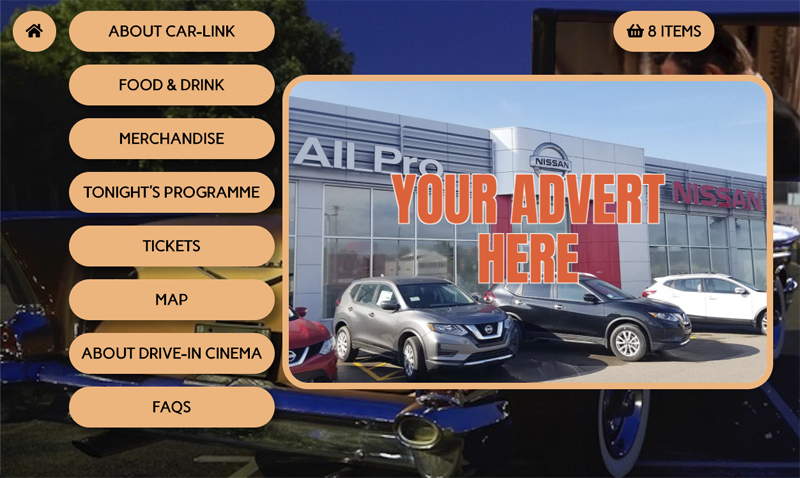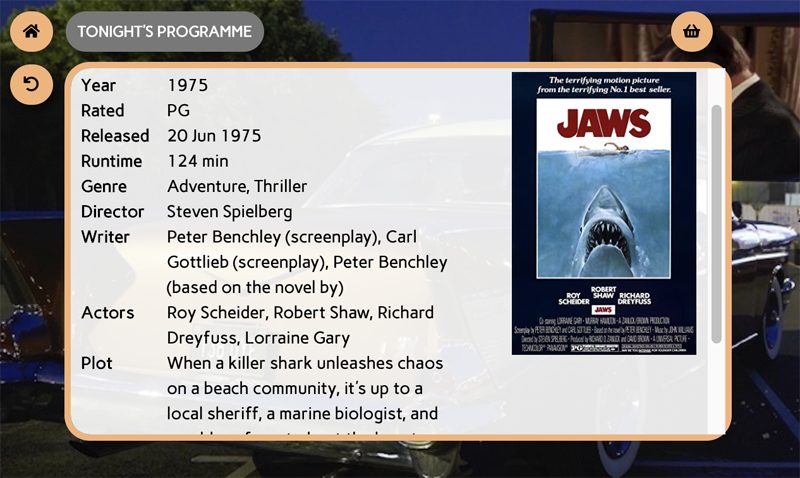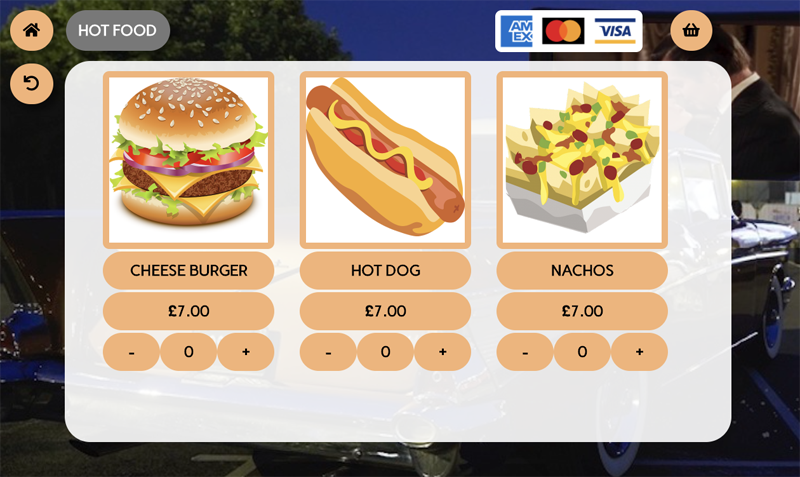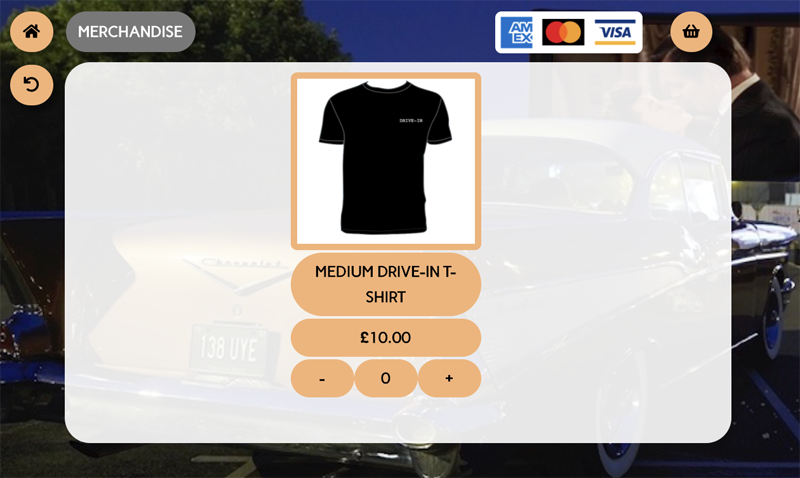 Car-Link Retail
Hardware
In-Car food and beverage ordering, full secure payment processing, advertising and communications coupled to the world's best, full stereo, high quality wireless in-car sound - all in one robust, carbon finish, easy to wipe-down enclosure. The industry game changer.
Purpose designed for the Drive-In market the Car-Link series delivers wireless high-quality stereo sound with deep bass capable of accurately reproducing modern movie soundtracks and live music performances, without compromise.
Car-Link Retail features a 5.71 inch, high-definition touchscreen actively encouraging the patron to undertake retail and concession purchases. When coupled with our client friendly back-end software this brings all the features and benefits of mobile ordering and payment processing directly into the customer's environment in one slick, combined package with the added benefit of an easy to wipe clean and sterilise surface.
Car-Link Retail does not rely on customer's own mobile phones, phone signal or WiFi. All the hardware and software are provided as part of the integral package, meaning (for instance) customers who don't have smart-mobiles or events that take place in areas without 3G or 4G coverage can still fully undertake retail purchases.
Charging, distribution and storage are all covered by integrated 50 bay wheeled cases. Simply pop off the lid, connect one power feed and 50 units recharge up automatically, ready to be handed out from the integral case.
Car-Link Carbon
Car-Link Retail
Audio
Motorsport Carbon finish AcoustaBox
✓
✓
Full stereo spacial sound
✓
✓
2 × 2.5" anodized aluminium cone HF drivers
-
✓
2 × 2.0" anodized aluminium cone HF drivers
✓
-
1 × 3" aluminum cone bass passive radiator
✓
✓
Power
2 × 44w high efficiency class E amplifiers
2 × 44w high efficiency class E amplifiers
SPL (peak)
103db
106db
SPL (constant)
96db
96db
Frequency Response
50hz > 20khz
50hz > 20khz
Latency Delay
2.4ms fixed
2.4ms fixed
Volume Control
14mm, front mounted, EasyGrip
14mm, front mounted, EasyGrip
Unique car ID
-
✓
Interface
Integral touchscreen
-
5.71 inch full 64 bit colour
Resolution
-
1520 × 720 (720p)
Navigation Control
-
Car-Link Touchscreen control
Operating interface
Manual
Car-Link ver1.1
Client customizable front panel graphic
Client option *
-
Client customizable home screen
-
Client option *
Auto fade to black
-
✓
Auto fade to dim
-
Client option *
Auto fade to Client home screen
-
Client option *
Interactive
Default menu buttons
-
Food / Drink / Merchantice / Tickets / Whats On / Sitemap / About
Client optional menu buttons
-
4 *
Payment
Payment Options
-
ApplePay, PayPal, VISA, Mastercard *
Security
-
128 Bit secure encrypted
General
Operational battery life
8 hours
12 hours
Charging system
Separate 110v > 240 AC
Separate 110v > 240 AC
In-Car 12v DC Charge port
-
-
Recharge time (0% > 100%)
4 hours
6 hours
Recharge time (30% > 90%)
90 minutes
90 minutes
Power switch
Rear mounted
Rear mounted
Low battery warning
Discreet Tri-Coloured LED
Discreet Tri-Coloured LED
Dimensions (hwd)
85mm × 125 / 225mm × 140mm
104mm × 175 / 258mm × 170mm
Weight
2.7kg
3.4kg
Car-Link Manager Software
Completely customisable back-end software that allows you to organise your locations, events, food & drink vendors and advertising.
This coupled with the point of sale interface gives the customer a clear and simple way of purchasing products from their vehicle whilst the orders are fulfilled behind the scenes.
Detailed end of event reporting allows you to export all sales data for each of your events, ideal for future planning, costing control and auditing.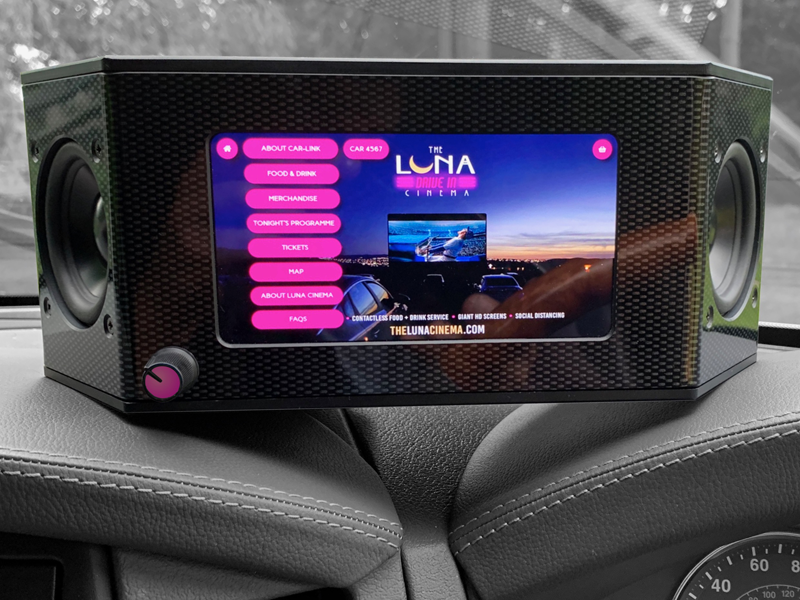 Features include:
Product ordering
Integrated secure payment processing
Order Email order notification to vendor, client and customer
Easy customer access to event information, site map, your company details, future ticket purchasing and FAQ's
On-screen picture "Push Messaging" for sponsor advertising and promotions
Client's own branding with background company image and colour scheme
Fully customisable buttons
Dedicated button to client ticket booth
Add locations, events and ticketing information
Remote battery monitoring facility to monitor sites of up to 999 units
---
Add locations, events and event information
---
Add multiple vendors, product categories and products
---
Integrated secure 3rd party payment processing & post analysis